Clomid

for Sale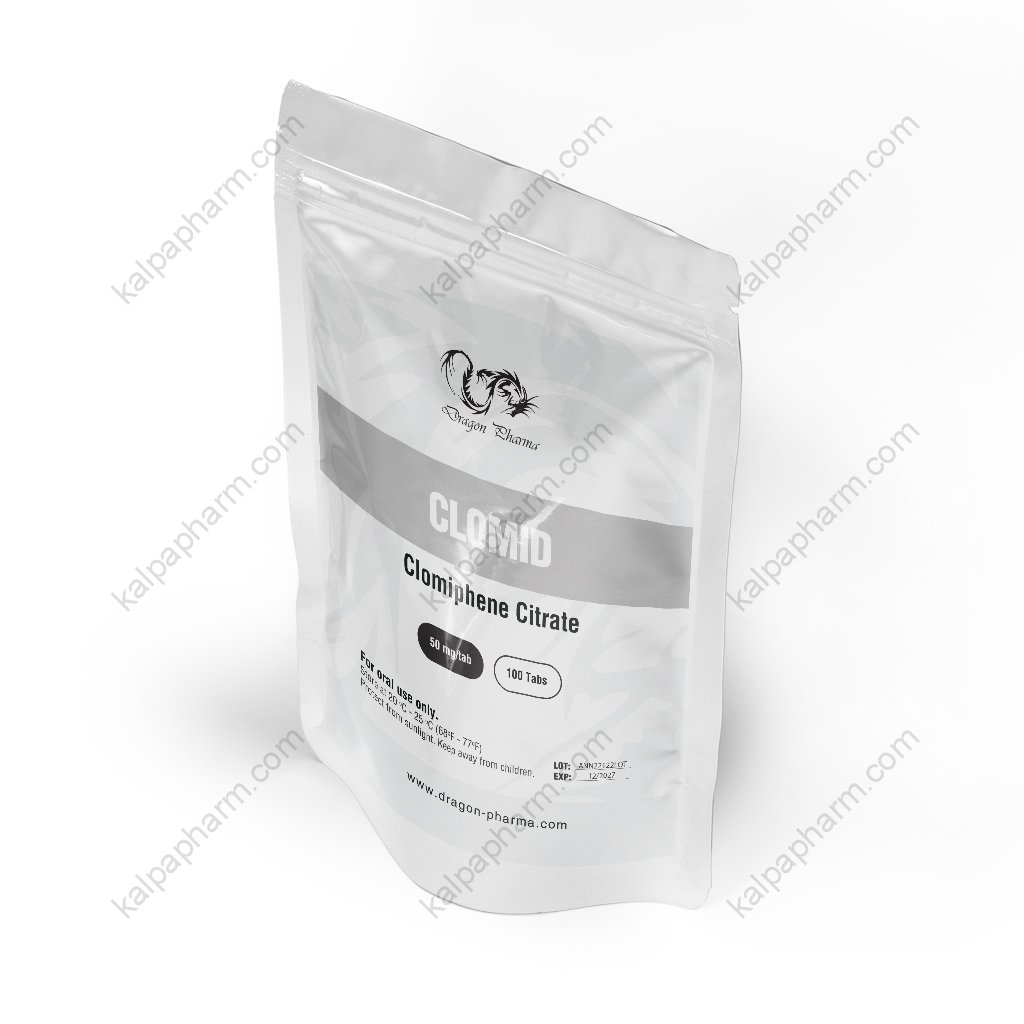 Manufacturer: Dragon Pharma, Europe
Drug Class: Selective Estrogen Receptor Modulator; Progonadotropin
Active Substance: Clomiphene Citrate 50mg
Active Life: 5-7 Days
Average Dose: 25-150 mg/day
Liver Toxicity: Very low
Aromatization Rate: No
Anabolic Rate: Not a steroid
Androgenic Rate: Not a steroid
This Price Is Per 100 Tablets
Real Clomid Made by Dragon Pharma
What Clomid does in steroid use.
Allows gains to be kept at the end of a cycle.
Hardens up the pysique.
Restores the libido at the end of a cycle.
Clomid is not an anabolic steroid but a synthetic estrogen.
Clomid is used by athletes following a cycle of steroids. In some cases a steroid intake may suppress the production of testosterone produced by the biological system and clomid can normalize the testosterone level and increase the diminished sperm count within 10 - 14 days.
Even better results can be achieved when combining Clomid with HCG or taken following HCG. The difference between Clomid and HCG lies in the fact that Clomid regenerates the biological system that influences testosterone production whilst HCG has a mere stimulating effect.
Critically, at the end of a cycle, clomid allows the gains you have made to be kept and it has an extremely powerful effect on hardening up the body. It is recommended that you take clomid after every steroid cycle.
Clomid Reviews
Buy Clomid Similar Offers