Cutaxyl 150

for Sale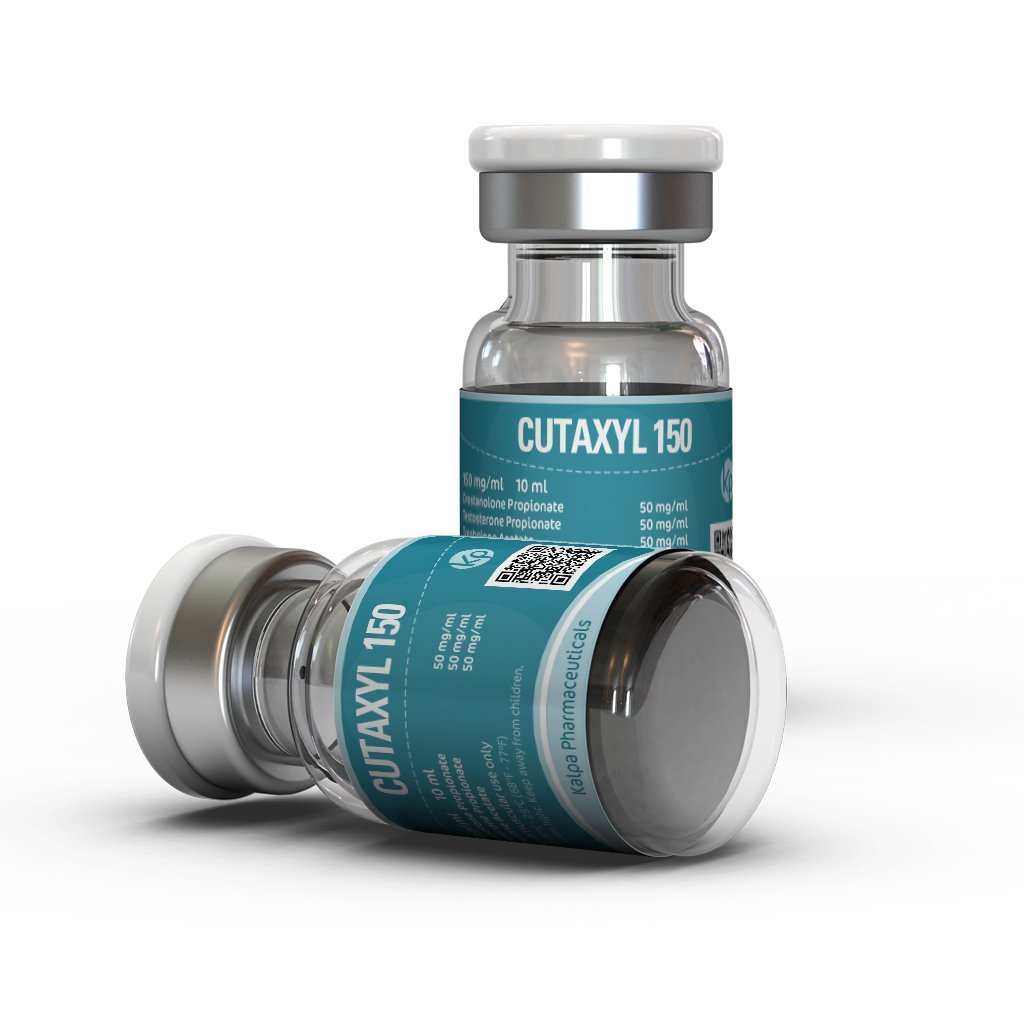 Manufacturer: Kalpa Pharmaceuticals LTD, India
Drug Class: Injectable Anabolic Steroid
Active Substances:
- Drostanolone Propionate 50mg
- Testosterone Propionate 50mg
- Trenbolone Acetate 50mg
Mixed Dosage: 150 mg
Active Life: 2-3 Days
Average Dose: 500-750 mg/week
Liver Toxicity: Yes
Aromatization Rate: Yes
Anabolic Rate: -
Androgenic Rate: -
This Price Is Per 1 Vial (10 mL Each)
Real Cutaxyl 150 Made by Kalpa Pharmaceuticals
Cutaxyl 150 Reviews
Mar 3, 2021 (06:14)

Started at 1.2cc eod a few weeks ago, to test the tren. Now blasting 2cc eod. Loving it. Just rotate sites and plan work outs around injection days.

May 29, 2019 (12:10) Been using it just over 2 weeks. Muscles hardening up with amazing strength and aggression. Typical tren sides like insomnia, night sweats with stiff dry joints. It's my second run with tren. Ran Tren in Cutaxyl stack last year. Libido is high, strength is rising and veins are showing.

This is a perfect stack to get shredded for summer. It has all what's needed to cut down body fat percentage.

KalpaPharm.com is my fav source. Will be ordering more
Apr 12, 2019 (10:06)

By far one of the strongest and effective cutting agent I have ever used. Insane energy, focus and a lot of strength. It wasn't bad on the pip at all. Insane libido. Noticed hair thinning and other sides such as night sweats, acne, zits and oily skin. Aggression appeared in no time and joints began to hurt too.
Buy Cutaxyl 150 Similar Offers