Nandroxyl 250

for Sale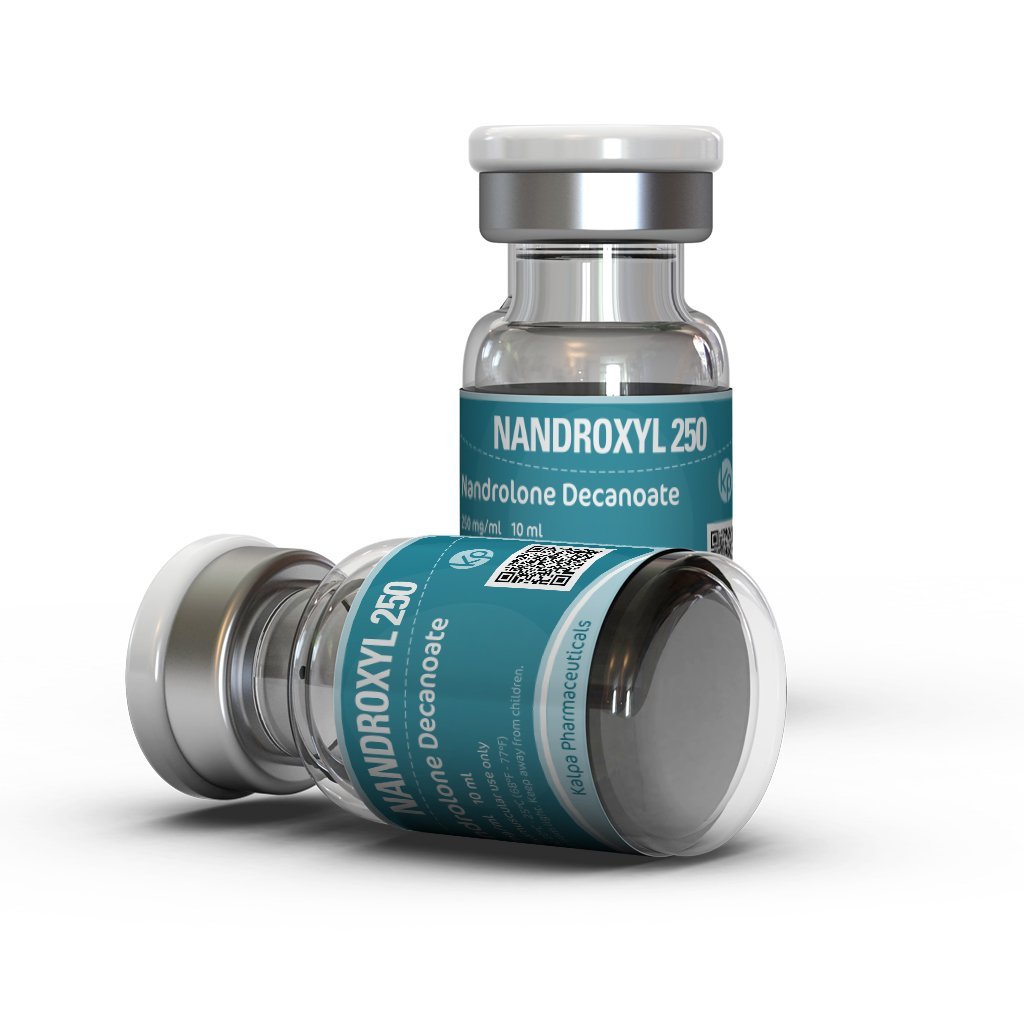 Manufacturer: Kalpa Pharmaceuticals LTD, India
Drug Class: Injectable Androgen; Anabolic Steroid; Progestogen
Active Substance: Nandrolone Decanoate 250mg
Active Life: 6-7 Days
Average Dose: 250-500 mg/week
Liver Toxicity: Low
Aromatization Rate: Low
Anabolic Rate: 125%
Androgenic Rate: 37%
This Price Is Per 1 Vial (10 mL Each)
Bulk Nandroxyl 250 Price
| Amount | Bulk Price | Saving per Unit | Total Bulk Price | Total Savings | Action |
| --- | --- | --- | --- | --- | --- |
| 5+ | 66.50 USD | -3.50 USD | 332.50 USD | 17.50 USD | |
| 10+ | 63.00 USD | -7.00 USD | 630.00 USD | 70.00 USD | |
| 20+ | 59.50 USD | -10.50 USD | 1190.00 USD | 210.00 USD | |
Real Nandroxyl 250 Made by Kalpa Pharmaceuticals
Nandroxyl is the brand name for the synthetic anabolic androgenic steroid nandrolone decanoate made by Kalpa Pharmaceuticals. It is a steroid widely used among athletes and bodybuilders because of its muscle bulking and performance capabilities. Although very similar to synthetic testosterone steroids, it is lacking a carbon atom that testosterone contains, so the qualities and effects of Nandroxyl are slightly different. It is highly anabolic, giving the steroid great muscle building capabilities, and it is only mildly androgenic, meaning that some of the androgen-induced problems caused by testosterone steroids are not evident with Nandroxyl.
Effects
Athletes or bodybuilders who want to significantly increase muscle mass, or bulk up, take Nandroxyl because it stimulates protein cell growth.  Muscle cells become stressed and start to break down during intense workouts. Protein cells stimulate the growth of more cells on top of the damaged muscle cells, increasing muscle mass. Nandroxyl also increases the number of oxygen carrying red blood cells in the blood stream. An increase of oxygen in the body's cells increases an athlete's performance and endurance. Many users also experience a mild increase in bone density, making their bones less susceptible to fracture or break down.
Longevity
Nandroxyl is a slow cycle steroid; it is released into the bloodstream slowly and remains in the body at an even level for about 10 days. As with many long-lasting steroids, water retention can be an issue for Nandroxyl users. It is, however, a popular choice among steroid users who prefer a slow cycle steroid that does not have to be injected multiple times a week.
Injecting
Because it is only available in liquid form, Nandroxyl must be injected into the body using a needle and syringe.  Large muscles are the preferred injection site for steroids, and the injection is made deeply into the muscle to accelerate the steroid's release. The gluteus, the quadriceps, the deltoids, and the biceps are the most common muscles selected for injection.  Nandroxyl is usually injected once a week.
Cycling and Stacking
Most users of Nandroxyl will cycle the steroid for a period of 8-12 weeks to experience its full muscle-bulking capabilities. Nandroxyl users generally don't experience the problems that are typically associated with testosterone steroid users, such as increases in the toxicity of the liver and aromatization; however, it is important to follow a cycle with post cycle therapy and a lengthy break from the steroid before resuming cycling. As with most steroids, Nandroxyl is effective when used on its own, but many users will stack it with one or more other steroids to heighten its muscle building and performance enhancing qualities.
Buy Nandroxyl 250 online, quality and fast delivery guaranteed.
Nandroxyl 250 Reviews
Buy Nandroxyl 250 Similar Offers