Dianoxyl 20

for Sale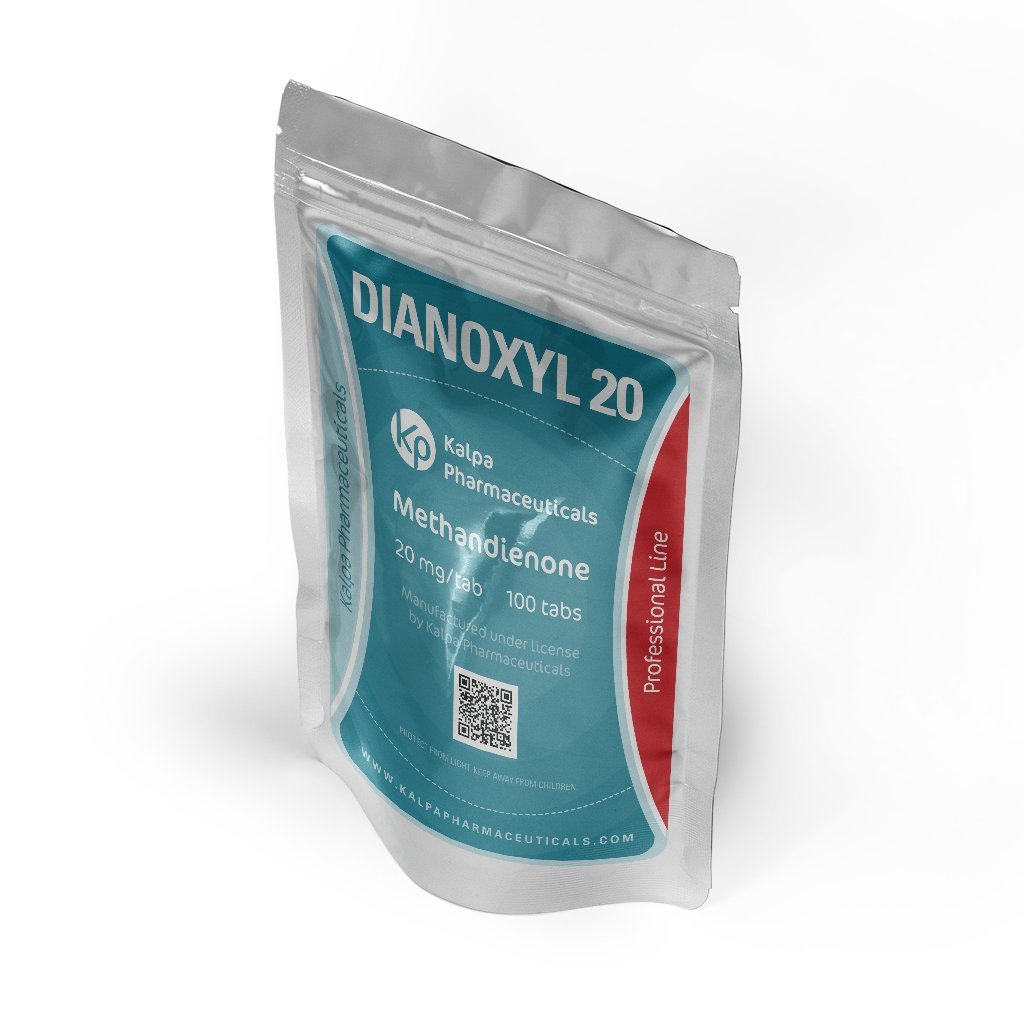 Manufacturer: Kalpa Pharmaceuticals LTD, India
Drug Class: Androgen; Anabolic Steroid
Active Substance: Methandienone 20mg
Active Life: 3.2-4.5 Hours
Average Dose: 20 mg/day
Liver Toxicity: Yes
Aromatization Rate: High
Anabolic Rate: 200%
Androgenic Rate: 50%
Trade Name: Dianabol
This Price Is Per 100 Tablets
Real Dianoxyl 20 Made by Kalpa Pharmaceuticals
Dianoxyl 20 (also known as Danabol, Dianabol, Naposim) is an oral steroid of the latest sample that is used today. It has an effect on the metabolism of proteins in the body. Under the influence of a drug like Dianoxyl 20, protein synthesis is enhanced and the body's production of protein is accelerated. This effect is expressed in the positive nitrogen balance of the body, as well as an improvement in the general condition of the body. At the same time, there is a positive effect on the balance of calcium: the use of Dianoxyl 20 contributes to the fact that calcium in the right quantity enters the bone tissue.
Usage
The use of this drug is shown in any diseases and conditions in which anabolic effects are recommended (that is, effects aimed at accelerating the growth of protein), and so simply for the general strengthening of the body. Today, this drug is very popular among athletes.
If you want to purchase an original high-quality product, then go to the choice of this drug carefully and note that this drug should be included with the list of common names of trade products that have Methandrostenolone in their composition. Please note that women are not recommended to take this drug. And men should be sure to get acquainted with the instructions for use, so the dosage is strictly individual and must match the characteristics of the body.
If you want to achieve the maximum effect from the use of this drug, then after completing the cycle, we recommend that you apply a special sports nutrition, aimed at gaining muscle mass, as well as a diet. You can buy Dianoxyl 20 from us, as well as order all related products.
Dianoxyl 20 Reviews
May 7, 2019 (08:01)

i took 40 mg first week. This one blew my mind. on the very first day i noticed strong headache. i got little nausea. i come back to 25mg. i was hungry, angry and like a monster in the gym. i loved it taking before my workouts. this was pretty well dosed. i did another brands of dianabol and they worked fine too but with little high dosages. this one i did not go up then 40. i slowly up the dose the most dosage was 40 mg ed. i gained lot of water and some fat on it but my body changed a lot. i was heavy, powerful, full of strength and stamina. my hunger was the best point. blood pressure was ok first two weeks but little bit high later then. it is very good for energy boost and getting stronger.
Buy Dianoxyl 20 Similar Offers